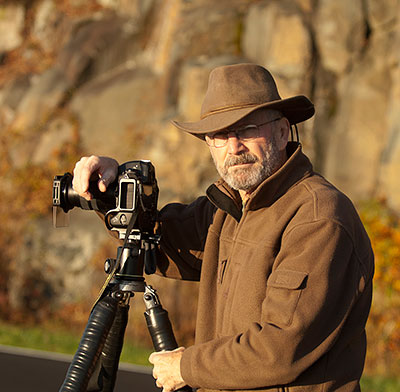 Personal History
Ken Sullins is a founding surgeon at the Marion duPont Scott Equine Medical Center in Leesburg, VA. The Western landscape and people living close to the land shaped him. Virginia resculpted those roots for over three decades, but life brought him back to his original West...to Arizona. He will not leave.
Photography began to accompany his articles, but now dominates the writing. Ken sees a print before anything else. His work has appeared in Nature's Best magazine, Gray's Sporting Journal and Colorado Outdoors, amongst many other publications.
Inspiration comes from horses, wildlife and landscapes and creating the fine art series. His work has been recognized by The Windland Smith Rice International Awards, The Center for Fine Art Photography, Black and White Magazine and the Outdoor Writers' Association of America. Work has appeared in juried shows regionally and across the country. Ken preserves his vision by printing all his own work.
Statement
I search for visions that move beyond my expectations… or a veil that isolates simplicity in nature. If your shoes fit, the two-track freeway leads everywhere. Inspirational images resurrect our roots and introduce them to those that have yet to meet them.
Music inspires me. Georgia on My Mind, The Long Way Home, As Long As I Have a Song and countless others clarify my purpose and drives me to create music for the eye.
" ...It is something I wanted very much to tell someone...and what I wanted to express was a feeling like wonderful music gives me..."
Georgia O'Keeffe, 1915